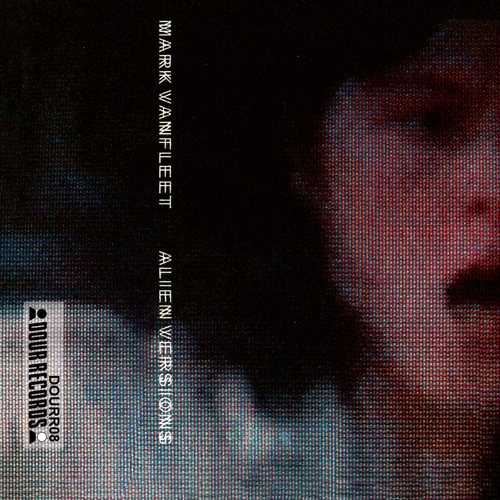 Mark Van Fleet
Alien Versions
Released: 2017
Recorded: 2011
Duration: 1HR 55MIN
Catalog #: DOURR08
Format: AUDIO CASSETTE, MP3
Tracklist:

SIDE A SIDE B
Description:
ALTERNATE SOUNDTRACK to ALIEN
(Director: Ridley Scott, 1979)

While playing the original 1979 theatrical release of ALIEN (not the 2003 "director's cut") turn down the volume. If an option, turn off the subtitles or closed captioning on your dvd player or vcr.

Start playing the ALIEN VERSIONS cassette as soon as the film begins. Sound should begin when first credit appears on the screen.

After the scene where the Alien bursts from Kane's chest, pause the film when the sound fades to silence.

Fast forward the remaining blank tape on side A of the cassette and switch to side B. Begin playing the cassette and unpause the film when the music starts.

Recorded by Mark Van fleet late 2011 on a 4 track cassette in Columbus, Ohio.
Mixed and edited early 2012.
Mastered by John Also Bennett June 2013.